Hamedsoft company manufactures Thermal equipment in various industries including power generation and oil and gas industries. The company produces stress-relieving (PWHT) and preheating devices since 2004, has attempted to meet the needs of industry in this area.
In addition this company is active in field of engineering, procurement, and construction (EPC), and operation of refinery, petrochemical and power plant fixed equipment for more than a decade. It is one of the most powerful private company in EPC of spherical tanks and preforms
handover of mega projects.
Hamedsoft is honorably experienced in:
Any Kind of Heat-treating on any kind of shapes like storage tank and cylindrical tank.
Advanced NDT on numerous type of metals like spherical tank, Storage tank, Header box, etc.
Design, Manufacture & Commissioning of LPG & oil product plants,
Handover management in the oil, gas and power plant industries,
The company is one of the most capable companies in the build furnaces for heat treatment.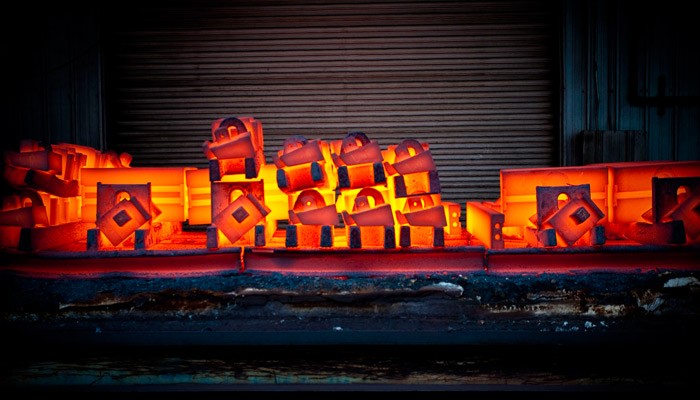 Hamedsoft engineering company with more than 16 years of experience on stress reliving, is proud to express its abilities and capabilities of handling different projects at its glorious age. Our company offers the possibility of controlling 400 stress reliving Points with the latest machinery Of Hamedsoft Group and also COOPERHEAT, MANINGS and WELDOTHERM.
Management of well experienced retired members of N.I.O.C along with cooperation of experts in metallurgy and electrical engineers together with using high technical instruments, has enabled us achieve the utmost satisfaction in Heat treatment projects.
Hamedsoft engineering company offers a 24 hour service for stress reliving of different capacity of spherical and flat instruments pipes, towers, storage tanks and vessels with high efficiency. The stress reliving is done with bi directional methods of electrical elements &..furnaces that match any company and supervisors technical curve requirement. Although we have lots of valuable certificate from dominant.
Authoritative inspection companies from an over the world and we are a member of Heat Treating Online R, we have planed to achieve IS09001 certificate S.G.S Company to improve our quality services.
---
OUR FACILITIES
PAUT and TOFD and UT device (for NDT)
High velocity burner (5 set)
Centrifugal Air Blower (8 Set)
Heat treatment machines 6 and 12 Channels (25 set)
Heat treatment Furnaces (8 set with different size)
Big Furnace, 6x6x20(m), maximum temperature 850′ Centigrade degree.
Normal Furnace type 13x4x4(m), maximum temperature 1100′ Centigrade degree.
Small type of furnace 7x2x2(m), maximum temperature 900′ Centigrade degree.
20- tons overhead crane (2 sets)
32- tons overhead crane (1 set)
7- tons crane (1 set)
15- tons crane (1 set)
Four-roller rolling machine, with the ability to roll up to a thickness of 60 mm and a width of 3 meters (1 set)
High pressure air compressor, 950 cfm, 14 bar (1 set)
Air compressor, 1000 lit. , 8 bar (2 sets)
Diesel generator, 110 KVA, 350 KVA, 400 KVA (3 sets)
Welding rectifiers, P501 GAM (55 sets)
Welding rectifiers, 630A KARA (18 sets)
Welding rectifiers, 5.0 GSABA (20 sets)
Gauging rectifiers, G1000 GAM (2 sets)
Heavy shed with an area of 1000 m2
Light shed with an area of 200 m2 (warehouse and office rooms)
Fenced warehouse with an area of 300 m2
Hand lift truck / Stacker (1 set)
Various welding and cutting machines (co2 & argon welding and rail & magnet cutting)
---
---
---