Hamedsoft has been the industry leader in the field of heat treatment since 2005 in Iran. It is simple you control, monitor and record all of your needs in one layout touchscreen.
Optimized for PWHT, Anneal, Quench and other heat treatment process.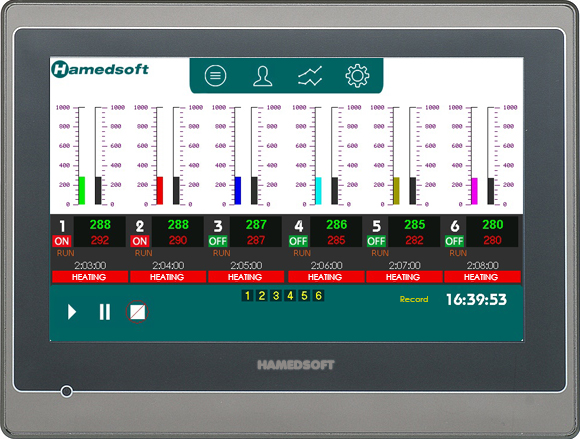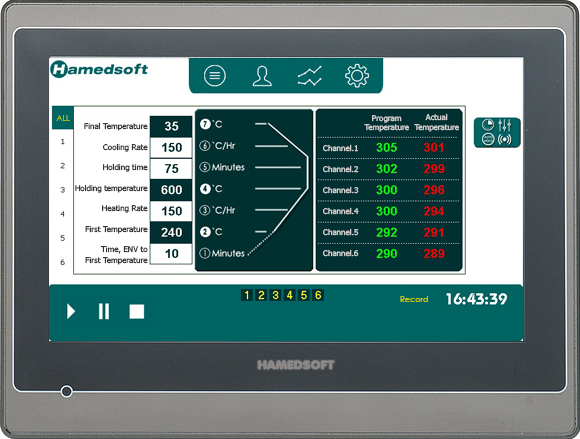 EASIEST WAY TO CREATE YOUR CUSTOM CURVE
For all channels or operate for each channel with different curve
RECORD UP TO 1200 Channels
Accurate sensing up to 6 sample per second for each channel
Display advance of process graphically
part of user pages that indicate advance of process. at a glance you can understand the situation of process.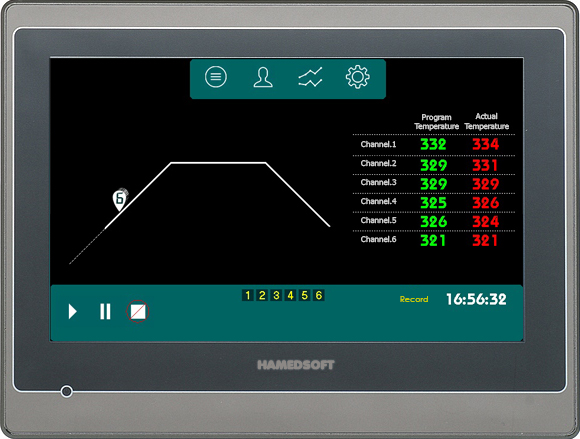 ---
Easy to use

Easy to assemble

Friendly operation

Multi Languages Support

Easy to expand

Monitor data

Actual Temperatures

Program Temperatures

Time of Each level
Percentage of each level
Vertical Bar show
Time to End of Each level
Graph of Process

Programmer

RAMP/SOAK operation

Fixed SP operation

Optimized for PWHT, Quench and any kind of heat treatment devices

Input and output

multi input type, TC, RTD, Voltage or Amperage.

Multi output type, Relay, 4-20ma, 0-5Vdc, optional output

Multi output logic, ON/OFF, PID, fuzzy
---
Models
---
Downloads